Shoshkele
A Shoshkele (pronounced Shosh-KEY-lee) is a proprietary type of floating ad developed by United Virtualities.
Looking for something else?
TECHNOLOGIES
A Shoshkele (pronounced Shosh-KEY-lee) is a proprietary type of floating ad developed by United Virtualities. Named after the company founder's daughter, the Shoshkele has won several industry awards and is sometimes used generically to mean a floating ad. Like other sophisticated versions of the floating ad, a Shoshkele can come in any shape or size and include sound, animation, and interactive components. According to United Virtualities, Shoshkeles display reliably in almost any user's browser without requiring a plug-in or interfering with Web page downloads, and can be implemented in a single line of JavaScript.
Know Thy Customer: Sales Analytics, Forecasting and New Tools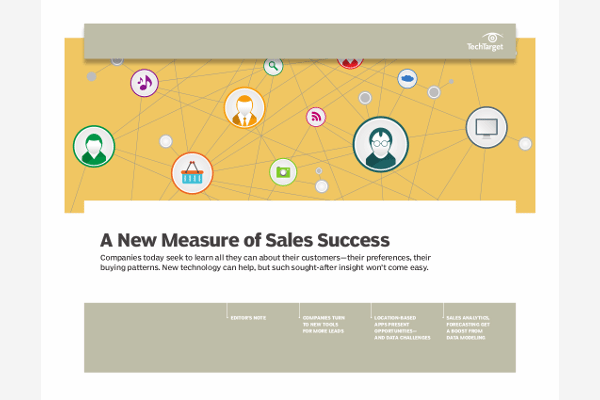 Customer data analytics can reap significant financial rewards for your organization's sales, marketing and customer service departments. With so much data to contend with, companies often struggle with making sense of information from customers, public records and external databases. Luckily, we evaluate the newest sales and marketing tools making the process easier for IT managers and sales executives.
By submitting your personal information, you agree to receive emails regarding relevant products and special offers from TechTarget and its partners. You also agree that your personal information may be transferred and processed in the United States, and that you have read and agree to the Terms of Use and the Privacy Policy.

Continue Reading About Shoshkele
PRO+
Content
Find more PRO+ content and other member only offers, here.