social media influence
Social media influence is an individual's ability to affect others' thinking in a social online community.
Looking for something else?
Social media influence is a marketing term that describes an individual's ability to affect other people's thinking in a social online community. The more influence a person has, the more appeal that individual has to companies or other individuals who want to promote an idea or sell a product.
Know Thy Customer: Sales Analytics, Forecasting and New Tools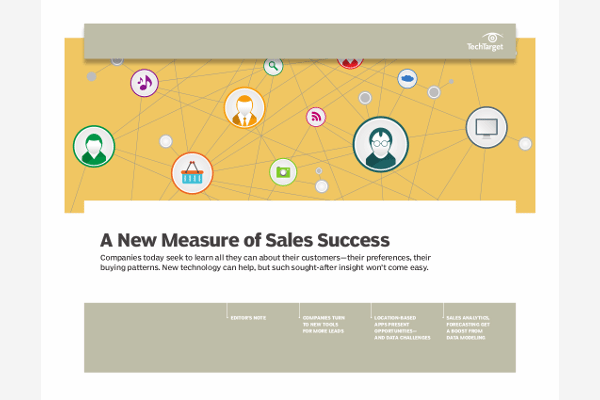 Customer data analytics can reap significant financial rewards for your organization's sales, marketing and customer service departments. With so much data to contend with, companies often struggle with making sense of information from customers, public records and external databases. Luckily, we evaluate the newest sales and marketing tools making the process easier for IT managers and sales executives.
By submitting your personal information, you agree to receive emails regarding relevant products and special offers from TechTarget and its partners. You also agree that your personal information may be transferred and processed in the United States, and that you have read and agree to the Terms of Use and the Privacy Policy.

At its most basic level, influence can be estimated by examining a person's LinkedIn connections or Twitter followers or Facebook friends. A more thorough analysis is required, however, to determine how a person makes social connections, who those connections are and the level of trust between the person and their connections.
Some experts advocate the use of social influence measurement tools. Klout is one such tool, providing a numerical score of 1 to 100 based on an individual's online activity on popular social networking sites such as Twitter. Other industry experts have raised concerns about the validity of the metrics provided by Klout, however, pointing out that Klout doesn't measure all types of online activity. (A blog post from a trusted author, for instance, could reach a small but highly-targeted audience and potentially be more influential than a simple tweet that reaches thousands of people.) It is expected that as it becomes easier to analyze and data mine unstructured data, the potential for more accurate social media influence metrics will improve.
Continue Reading About social media influence
PRO+
Content
Find more PRO+ content and other member only offers, here.