Web analytics
Web analytics is the process of analyzing the behavior of visitors to a Web site.
Looking for something else?
TECHNOLOGIES
Web analytics is the process of analyzing the behavior of visitors to a Web site. The use of Web analytics is said to enable a business to attract more visitors, retain or attract new customers for goods or services, or to increase the dollar volume each customer spends.
Contact Center Technology Pitfalls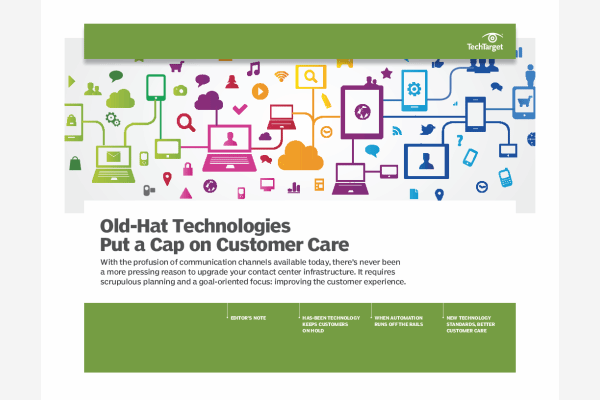 Download this guide to learn why often times, technology is to blame for bad service instead of contact center representatives. Take a close look at multichannel challenges, where hardware upgrades are compulsory, and cloud's place in contact centers today.
By submitting your personal information, you agree to receive emails regarding relevant products and special offers from TechTarget and its partners. You also agree that your personal information may be transferred and processed in the United States, and that you have read and agree to the Terms of Use and the Privacy Policy.

Web analytics is often used as part of customer relationship management analytics (CRM analytics). The analysis can include determining the likelihood that a given customer will repurchase a product after having purchased it in the past, personalizing the site to customers who visit it repeatedly, monitoring the dollar volume of purchases made by individual customers or by specific groups of customers, observing the geographic regions from which the most and the least customers visit the site and purchase specific products, and predicting which products customers are most and least likely to buy in the future. The objective is to promote specific products to those customers most likely to buy them, and to determine which products a specific customer is most likely to purchase. This can help to improve the ratio of revenue to marketing costs.
In addition to these features, Web analytics may include tracking the clickthrough and drilldown behavior of customers within the Web site, determining the sites from which customers most often arrive, and communicating with browsers to track and analyze online behavior. The results of Web analytics are provided in the form of tables, charts, and graphs.
Continue Reading About Web analytics
Dig Deeper on CRM analytics and business intelligence