Cost Per Call
In a call center, cost per call is a numerical metric calculated by dividing the total operational costs by the total number of calls for a given period of time... (Continued)
Looking for something else?
TECHNOLOGIES
Cost per call is a call center metric calculated by dividing the total operational costs by the total number of calls for a given period of time.
Download: Contact Center Technology Pitfalls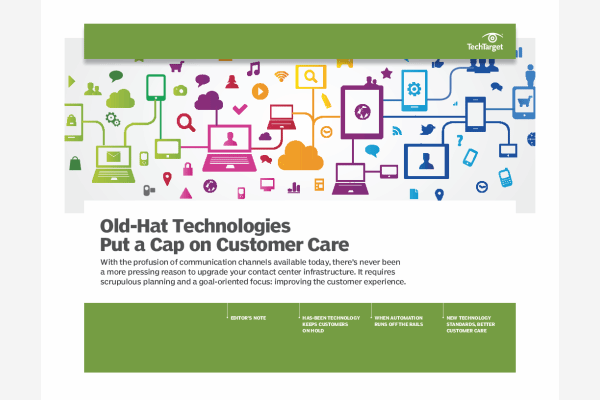 Too often, the people behind contact centers get a bad rap when really technology is to blame. Take a close look at multi-channel challenges, where hardware upgrades are compulsory, and cloud's place in contact centers today.
By submitting your personal information, you agree to receive emails regarding relevant products and special offers from TechTarget and its partners. You also agree that your personal information may be transferred and processed in the United States, and that you have read and agree to the Terms of Use and the Privacy Policy.

As SearchCRM.com's call center expert Lori Bocklund explains, cost per call metric can be understood in a number of ways:
Cost per call is one of several key performance indicators contact centers today may use. It is certainly a measurement of efficiency, but can reflect other things as well. It can't be viewed in a vacuum. Rather, you need to consider it in the context of your business goals, and your initiatives based on those goals. For example, a company with a big push to grow revenue per customer may happily see cost per call increase if corresponding measures of revenue per call or per customer are increasing at a greater rate. Using CRM tools and processes, the customer sales representatives may be spending more time with customers to up-sell, cross-sell, and optimize the relationship.
Continue Reading About Cost Per Call
PRO+
Content
Find more PRO+ content and other member only offers, here.