Cross-sell is a marketing term for the practice of suggesting related products or services to a customer who is considering buying something. If you're buying a book on Amazon.com, for example, you may be shown a list of books similar to the one you've chosen or books purchased by other customers that bought the same book you did. A search on a company's Web site for bed linens might also bring up listings of matching draperies. The most ubiquitous example of cross-sell is likely the oft-spoken fast food phrase: "Would you like fries with that?"
Know Thy Customer: Sales Analytics, Forecasting and New Tools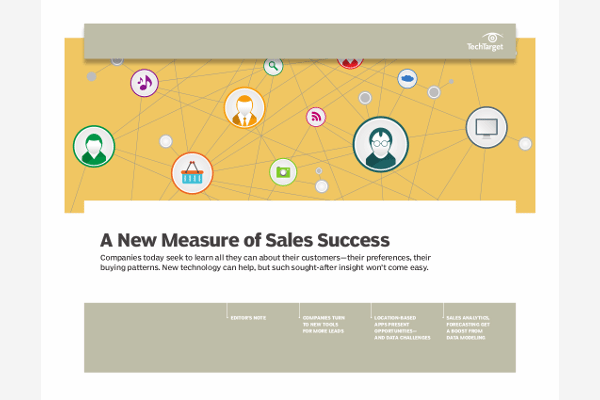 Customer data analytics can reap significant financial rewards for your organization's sales, marketing and customer service departments. With so much data to contend with, companies often struggle with making sense of information from customers, public records and external databases. Luckily, we evaluate the newest sales and marketing tools making the process easier for IT managers and sales executives.
By submitting your email address, you agree to receive emails regarding relevant topic offers from TechTarget and its partners. You can withdraw your consent at any time. Contact TechTarget at 275 Grove Street, Newton, MA.
You also agree that your personal information may be transferred and processed in the United States, and that you have read and agree to the Terms of Use and the Privacy Policy.

A similar practice, up-sell, involves suggesting more expensive items to a customer making a purchase.
Continue Reading About cross-sell
Dig Deeper on Internet marketing strategy
PRO+
Content
Find more PRO+ content and other member only offers, here.