do not call list
The "do not call" list is a registry of phone numbers in the United States that telemarketers are prohibited from calling in most circumstances.
Looking for something else?
The "do not call" list is a registry of phone numbers in the United States that telemarketers are prohibited from calling in most circumstances. The list is maintained by the National Do Not Call Registry of the Federal Trade Commission (FTC), and consumers can contact the agency to have their numbers registered. Organizations are prohibited from making calls to sell goods or services to any numbers listed, and are subject to substantial fines if they fail to comply.
Know Thy Customer: Sales Analytics, Forecasting and New Tools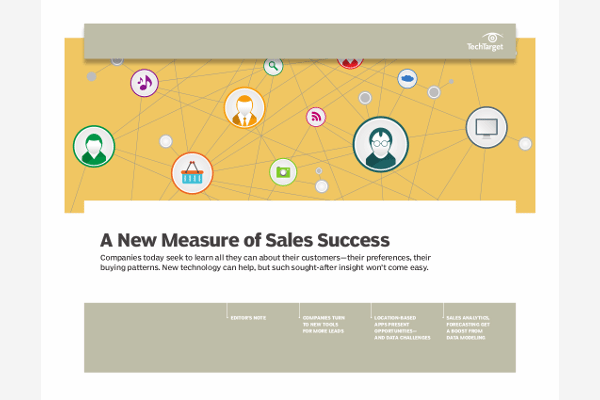 Customer data analytics can reap significant financial rewards for your organization's sales, marketing and customer service departments. With so much data to contend with, companies often struggle with making sense of information from customers, public records and external databases. Luckily, we evaluate the newest sales and marketing tools making the process easier for IT managers and sales executives.
By submitting your personal information, you agree to receive emails regarding relevant products and special offers from TechTarget and its partners. You also agree that your personal information may be transferred and processed in the United States, and that you have read and agree to the Terms of Use and the Privacy Policy.

Political organizations, charities, surveyors and companies that a consumer has a pre-existing relationship with are exempt from the restriction, although they must comply with some rules. Once your registration goes into effect (usually three months after you apply) organizations can call to ask you to take a survey or make a donation, but cannot try to sell you anything. In the case of a pre-existing relationship, a company can call you for up to 18 months after a purchase, delivery, or payment, although if you ask them not to call again they are required to honor your request. All organizations must refrain from calling anyone who asks them not to, and must maintain their own "do not call" lists of such numbers.
Consumers have responded enthusiastically to the list: the agency started registering phone numbers in late June of 2003, and by mid-August had added over 30 million numbers. For marketers, however, the list has required fundamental changes to the way they conduct business. Even in advance of the registry's implementation many marketers have turned to e-mail campaigns as a replacement for telemarketing, which has contributed to the rapid increase in the growth of spam. According to Brightmail Probe Network research, in September 2003 spam accounted for 54% of all Internet e-mail, up from 18% in April 2002. Industry experts recommend that marketers rely on opt-in e-mail rather than unsolicited commercial e-mail (UCE), and use techniques such as customer segmentation and direct e-mail marketing to send appropriate -- and possibly even welcome -- messages.
Other countries besides the United States maintain similar do not call lists. For example, the U.K. offers a Telephone Preference Service (and a Mail Preference Service for postal mail).
Continue Reading About do not call list
PRO+
Content
Find more PRO+ content and other member only offers, here.