Definition
emotions analytics (EA)
Emotions analytics (EA) is the formal examination of how a person communicates verbally and non-verbally in order to understand the person's mood or attitude.

Download this free guide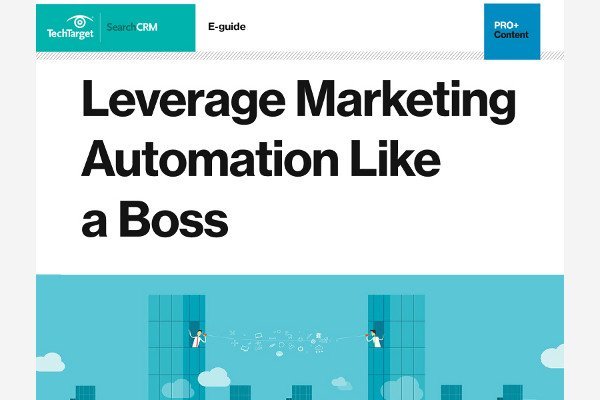 Sales & Marketing: Leverage Automation Like a Boss
Here's what to look for in marketing automation software, why these tools should be your BFF, the blueprint for the right mix of people and tech to nail initiatives, and the benefits of AI in CRM.
By submitting your personal information, you agree that TechTarget and its partners may contact you regarding relevant content, products and special offers.
You also agree that your personal information may be transferred and processed in the United States, and that you have read and agree to the Terms of Use and the Privacy Policy.
In business, emotions analytics is often used to identify how a customer perceives a product, the presentation of a product or an interaction with a company representative. Just as with other data related to customer experience, emotions data is used to create strategies that will improve the business' customer relationship management (CRM). EA software programs can be used to assist with the data collection, data classification, data analytics and data visualization.
EA software is often used in call centers. The software, which can either be a standalone application or built on top of a CRM system, uses audio mining techniques and a correlation engine to match a caller's words with emotions. Language-agnostic EA software can also monitor the caller's tone of voice and how often a particular word is repeated in order to provide more insight into the caller's emotional state. Dashboards that indicate the emotions of both the caller and the call center agent allow supervisors to know which calls are going smoothly and which ones might require an intervention.
The use of EA software in business is controversial, primarily because companies that employ EA are not always forthcoming about the fact that they are collecting emotional data. Critics point out that using software to analyze a person's facial expressions, body language, tone of voice or choice of words can not provide a true picture of a customer's state of mind because both emotions and natural language are complex. Proponents of EA in business settings maintain that the insight provided by EA programs is more valuable than that obtained through customer satisfaction surveys because EA data is created by the customer and follow-up can be initiated in real time.
See also: sentiment mining, Plutchik's wheel of emotions, speech analytics
Continue Reading About emotions analytics (EA)
Dig Deeper on Call center speech technology
PRO+
Content
Find more PRO+ content and other member only offers, here.