Definition
self-scanning checkout (self-checkout)
Self-scanning checkout, also called "self-checkout" is an automated process that enables shoppers to scan, bag, and pay for their purchases without human assistance. Typically, a self-scanning checkout lane looks very much like a traditional checkout lane except that the shopper interacts with a computer's user interface (UI) instead of with a store employee.

Download this free guide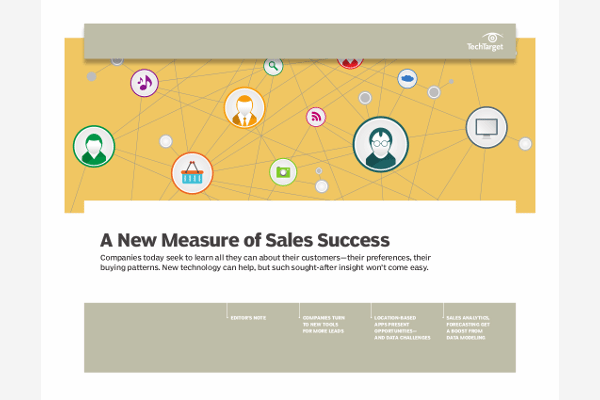 Know Thy Customer: Sales Analytics, Forecasting and New Tools
Customer data analytics can reap significant financial rewards for your organization's sales, marketing and customer service departments. With so much data to contend with, companies often struggle with making sense of information from customers, public records and external databases. Luckily, we evaluate the newest sales and marketing tools making the process easier for IT managers and sales executives.
By submitting your personal information, you agree that TechTarget and its partners may contact you regarding relevant content, products and special offers.
You also agree that your personal information may be transferred and processed in the United States, and that you have read and agree to the Terms of Use and the Privacy Policy.
The shopper begins the checkout process by touching the computer's welcome screen or, with some systems, by simply beginning to scan items. Once the checkout has been initiated by the shopper, the computer's animated voice provides the shopper with step-by-step instructions about how to scan their items and where to place them once they've been scanned.
NCR's FastLane™ self-checkout is illustrated here.
When the shopper scans an item, the item's barcode provides the computer with the information it needs to determine what item is being scanned, as well as the item's weight and current price. If the store uses security tags, the system can also deactivate them during the scanning process. If the security tag is not deactivated, an alarm system sounds when the shopper leaves the store.
When the computer's animated voice directs the shopper to place the scanned item in a waiting shopping bag, the item is really being placed on a security scale.If you tried to fool the system by scanning a candy bar and putting a roast beef in your bag instead, the system would tell you to remove the item and scan it again. At the same time, the system would alert a cashier supervisor to pay attention to what was going on at that particular checkout stand. Typically, there is a cashier supervisor for every four self-scanning stations.
Depending on the system, payment at a self-scanning checkout can be made by debit card, credit card, or cash.
Continue Reading About self-scanning checkout (self-checkout)
Dig Deeper on CRM learning center
PRO+
Content
Find more PRO+ content and other member only offers, here.