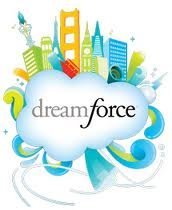 Most recent news coverage:
CEO Benioff outlines priorities for Salesforce.com
Marc Benioff, chairman of Salesforce.com, met with dozens of reporters and analysts at the company's annual Dreamforce conference this week and fielded a wide range of questions, from clarifying plans for its marketing cloud (it will happen) to expressing opinions on the U.S. economy (what recession?). Benioff stayed on message, promoting the cloud and his plans for the social enterprise throughout this exchange. The following is a selection of questions and answers:
You showed the napkin on which you mapped out Burberry Ltd.'s strategy for a social enterprise and talked about other big-name customers highlighting Salesforce.com's work to help them create social enterprise strategies. How do you help everyone else?
Marc Benioff: We have 100,000 napkins (laughs). We have come up with a template. The Burberry template [is based on] things that are important to them, their brand and the feelings associated with their brand, which is important to them, but if you look at that napkin and compare it to the Toyota template, the Coca-Cola template, they're all very similar. We sent 300 executives out to 1,000 customers [this year], and they are building a catalogue by industry, and we will have hundreds of these [templates] within a year. This is a huge shift for us and for our sales organization.
Dreamforce '11 News
Get updates on the latest news from the Dreamforce '11 cloud computing conference.
Dreamforce '11 Blog Updates
Catch up with Barney Beal and Rose Cafasso from the SearchCRM.com editorial staff and get the scoop on what's happening at Dreamforce '11.