Sales Force Automation (SFA)
Gold Award:
Callidus TrueComp 5.2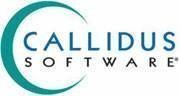 In the current economy, getting value from your sales force automation (SFA) software is more important than ever. In SearchCRM.com's 2008 Product of the Year awards, the SFA suite that provided users with the most value for their money was the clear winner.
Callidus Software's TrueComp 5.2 edged out the competition with its compensation and incentive management capabilities. According to our judges, the suite's deep functionality and value helped it stand out from the rest.
"The slackening economy has sales managers scrambling to figure out methods to hit their organizations' sales goals while keeping their field sales personnel motivated and productive," one judge said. "Because of this, tools that provide sales managers with improved insight into sales performance and quota management are gaining more importance in the CRM market."
TrueComp provides medium and large enterprises with complete visibility into business operations, giving sales managers the ability to make changes retroactively to compensation plans, territory assignments and reporting structures. TrueComp's rules-based engine and integration capabilities provide flexibility.
"[TrueComp has a] good reputation for delivering a solid sales performance management (SPM) solution that helps companies develop more strategic incentive programs to drive increased profitability," one of the judges said.
According to Callidus, the suite was designed to bring a high degree of flexibility, scalability and adaptability to the compensation management process. TrueComp's modeling capabilities let users model and analyze new incentive capabilities, and these scenarios can be used to compare, plan, budget and forecast future compensation costs.
The TrueAnalytics tool offers personalized, integrated analytics dashboards and advanced analysis capabilities for users looking to monitor and analyze sales and incentive performance. The TrueInformation tool provides advanced reporting functionality for deeper visibility into sales incentive programs.
Another judge commented: "Sales force automation is easier with a management suite that can handle the real aspects of a sales force -- from incentives to opportunities to goals."
Pricing for Callidus TrueComp 5.2 is $50 per payee per month and includes the TrueComp suite and the TrueInformation and TrueAnalytics modules.