CRM Suite -- Enterprise
Gold Award:
RightNow 8.2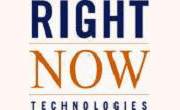 Is Software as a Service (SaaS) ready for the enterprise?
Judging from the winner in SearchCRM.com's Enterprise CRM Suite category, the answer is yes. While small and medium-sized businesses (SMBs) may have made up the greater portion of early SaaS customers, larger enterprises are now eager to adopt as well, and they're finding full CRM suites available.
Bozeman, Mont.-based RightNow Technologies, a majority-SaaS business, took the top spot in the enterprise suite division this year, thanks to high scores in innovation, value and support.
"It is a pioneer in the SaaS CRM space; offers a flexible choice of deployment and licensing options; has strength in multi-channel integration; and has strong customer knowledge base technologies to support customized customer experiences," one judge wrote.
RightNow nominated its version 8.2 product, which was released in August 2007.
RightNow customer service capabilities include a feedback function with emotion detection; personalized, dynamic call routing; chat features with multi-agent conferencing; automatic reconnect; and one-click opportunity creation. It also features sales force automation and marketing automation capabilities.
RightNow delivers service-and-support solutions to nearly 1,800 clients around the world, including companies such as Electronic Arts, Overstock.com, Sharper Image, Ticketmaster, and Virgin America Inc.