Sales Force Automation -- Enterprise
Gold Award:
RightNow Salesnet 25th Anniversary Edition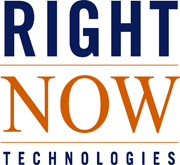 Enterprise companies are fast learning that salesforce automation (SFA) software only works if the salesforce is using it and using it properly. With that in mind, RightNow Salesnet 25th Anniversary Edition's highly customizable tools, ease of integration and performance earned it top honors in the SFA Enterprise category.
In this release, Salesnet provides capabilities for the most sophisticated sales organizations focused on getting sales effectiveness right. Salesnet unifies management of customer interactions across all channels. The highly customizable workflow tools also enable sales methodologies to be standardized across teams and geographies.
The product from Bozeman, Mont.-based RightNow Technologies has analytics capabilities, including powerful pipeline reporting enabling precision forecasting, automatic roll-ups, and real-time visibility so that sales reps and managers can identify what deals will close.
RightNow also resells data integration technology from Redwood City, Calif.-based Informatica Corporation, which allows enterprise customers to leverage multiple information systems in their contact center environment. Salesnet users can load data from a previous CRM application or other system into Salesnet as part of an initial Salesnet deployment, plus they have the ability to synchronize data between Salesnet and other applications. Sales reps can also access data in other enterprise applications including ERP, CRM, HR and data warehouses.
"With its focus on enterprise strength analytics -- e.g., reselling Informatica to integrate sales information with an enterprise data warehouse -- and its support for complex selling methodologies, RightNow innovates with the highest performing sales organization in mind," one judge said.
Salesnet has a scalable Software as a Service (SaaS) delivery model. However, the fact that RightNow is focusing on a hosted model only these days removes one aspect of user choice, according to one judge.
RightNow CRM solutions start at $52 per user per month, assuming a two-year commitment.