Definition
Digital Signage (dynamic signage)
Digital signage, also called dynamic signage, is a specialized form of slivercasting in which video or multimedia content is displayed in public places for informational or advertising purposes. A digital sign usually consists of a computer or playback device connected to a large, bright digital screen such as an LCD or plasma display.

Download this free guide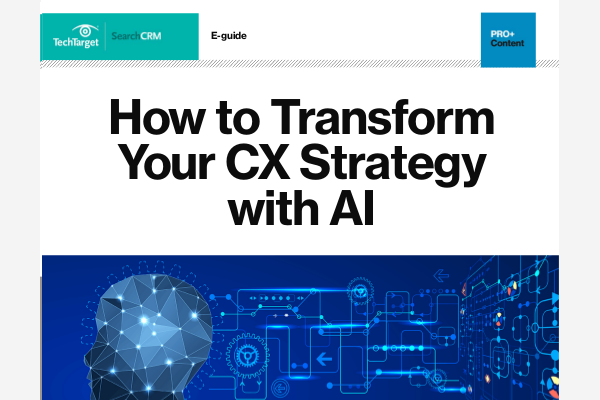 How to Use AI to Transform Your CX strategy
In this exclusive guide, explore AI systems from Pega, Oracle, Salesforce and SAP, how to nail your AI strategy to avoid expensive mistakes, how text analytics, sentiment analysis, speech analytics and natural language processing improve CX, and more.
Digital signage is used in department stores, schools, libraries, office buildings, medical facilities, airports, train and bus stations, banks, auto dealerships and other public venues. If the display is connected to a computer, the data on the screen can be updated in real time by means of an Internet or proprietary network connection. Data transmission and storage are streamlined by compression to minimize file size. The system can employ multiple screens if an extra-large display is desired.
There are several advantages to the use of digital signs instead of paper signs. Digital signs can be updated at will by remote control while paper signs require individual replacement and physical travel to sign sites by personnel. Because digital signs require no paper or paint, they are more environmentally friendly than traditional signs. Digital signs can be animated and can deliver sound as well as visual content.
Continue Reading About Digital Signage (dynamic signage)
Dig Deeper on Marketing campaign management