Definition
e-mail postage (sender pays)
E-mail postage (sometimes referred to as sender pays) is a proposed system that would involve charging senders a very small amount of money (sometimes called a micropayment) for the delivery of each e-mail message sent. Spammers send out millions of messages per day. Although only a tiny percentage of recipients respond, the sheer volume of messages sent means that even a tiny percentage of responses can generate a lot of money for the sender. Similarly, however, charging even a fraction of a cent for e-mail postage would make the spammer's mass mailings unprofitable.

Download this free guide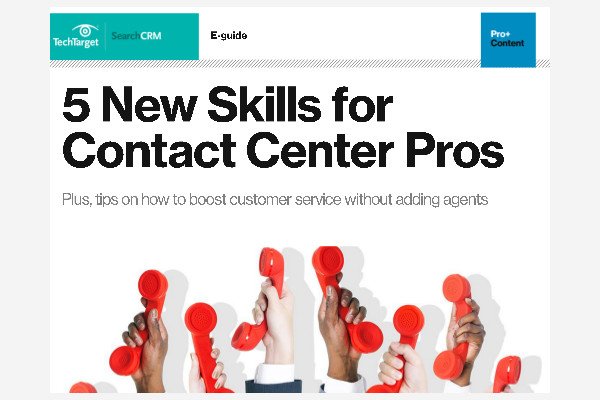 5 New Skills for Contact Center Pros
What are the best new skills you should have in your contact center management toolkit? Scott Sachs, call center technology guru and president of SJS Solutions, explains 5 critical ones.
There are other proposals for dealing with spam, such as the challenge-response system. Challenge-response systems differentiate automated senders from humans by subjecting them to tests called CAPTCHAs (Completely Automated Public Turing tests to tell Humans and Computers Apart). The Penny Black Project at Microsoft is exploring various approaches to limiting spam, including charging e-mail postage, employing challenge-response tests, and limiting e-mail volumes on the basis of the sender's CPU cycles.
Critics of proposed e-mail postage schemes argue that the systems would be too difficult to implement and would also be problematic for some completely legitimate senders. For example, the whatis.com Word of the Day newsletter goes out to over 77,000 recipients. At even a tenth of a cent (an amount some proponents have proposed as inconsequential to most senders), e-mail postage would make it prohibitive to continue to send out the newsletter. Others argue that any of the proposed solutions would be too cumbersome technologically. According to Adrian Capobianco, director of client strategy at Publicis NetWorks, "The World Wide Web is based on efficiencies, and everything that's being proposed is based on adding planned inefficiencies into the model."
Continue Reading About e-mail postage (sender pays)
Dig Deeper on Email marketing strategy
PRO+
Content
Find more PRO+ content and other member only offers, here.