Definition
virtual call center
A virtual call center is a call center in which the organization's representatives are geographically dispersed, rather than being situated at work stations in a building operated by the organization. Virtual call center employees may be situated in groups in a number of smaller centers, but most often they work from their own homes. This is an attractive arrangement for many employees: the hours are often flexible, and there's no dress code or commute. For the organization, the virtual call center model saves housing and equipment costs and can lead to lower employee turnover rates, which tend to be high for physical call centers.

Download this free guide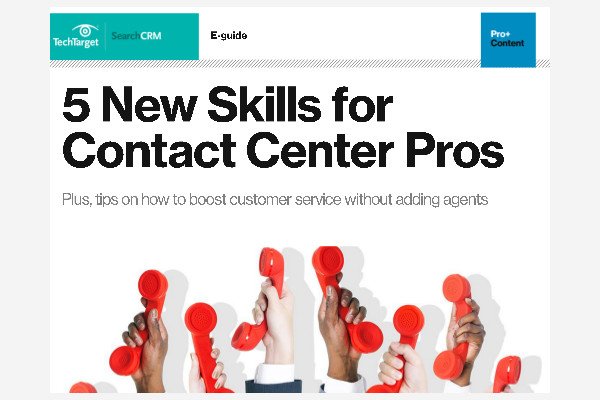 5 New Skills for Contact Center Pros
What are the best new skills you should have in your contact center management toolkit? Scott Sachs, call center technology guru and president of SJS Solutions, explains 5 critical ones.
By submitting your personal information, you agree that TechTarget and its partners may contact you regarding relevant content, products and special offers.
You also agree that your personal information may be transferred and processed in the United States, and that you have read and agree to the Terms of Use and the Privacy Policy.
Switching to a virtual call center model can be very beneficial. One example: My Twinn (a high-end doll manufacturer) went to a virtual model in 2000. That year, 30% more inquiry calls were converted to orders, employee turnover decreased 88%, and 90% fewer calls had to be escalated (transferred to a higher-level employee), compared to 1999. For companies whose business is highly seasonal, the virtual model also means that they don't have to maintain large facilities year-round. My Twinn, for example, requires over 400 customer support employees in their busy Christmas season, but only about 25 the rest of the year.
To appear professional and increase customer confidence, even bricks and mortar call centers attempt to present customers with a virtual representation of an organization's offices. The customer, dialing a customer service or technical support number, is given the impression that their call reaches a physical department within the organization, when in fact, it is likely to reach a company that outsources support for several different organizations. In the case of the virtual call center the customer's impression is even more illusory, as the number is quite likely to reach the kitchen of a stay-at-home parent, or the dorm room of a university student.
Continue Reading About virtual call center
Dig Deeper on Call center VoIP software
PRO+
Content
Find more PRO+ content and other member only offers, here.