Get started
Bring yourself up to speed with our introductory content.
A guide to call center analytics
How call center analytics is changing the customer experience
Introduction
Customer service has always been an essential part of any organization, but with the progression of technology and the advent of social media, keeping a customer happy is more important than ever before. A customer can take to Twitter or Facebook and praise a company's services, potentially bringing in more customers -- or they can use the same media to blacken a business' reputation. And with mobile technology, customers can write and publish a good or scathing review while they are still standing in line. The old adage "Any publicity is good publicity" doesn't apply in the business world, and organizations are recognizing a more urgent need to keep customers satisfied.
Part of keeping customers happy is anticipating their needs, and call center analytics can do that and more. For instance, speech analytics can enhance call center representatives' performance by identifying knowledge gaps and areas that may require more training. Speech analytics can also optimize call-handling times and improve first-contact resolution. Another example is automated customer engagement. Depending on the type of business, customers can receive order status and delivery notifications; appointment reminders; and even flight information via voicemail, email or text.
This guide describes different types of call center analytics, recent trends and innovations, and gives advice on how to choose knowledgeable vendors to help your organization with its call center analytics needs.
1

Types of Analytics

-
Analytics
Call center analytics has expanded over the past five years, so much so that many organizations struggle to realize the benefits from all the applications now offered. It is critical that organizations deal with experienced, knowledgeable vendors who can guide them through the maze of call center analytics applications and ensure that they emerge with the most useful features for their particular business. This section details and advises on different types of call center applications.
News
Expert Donna Fluss details the different types of call center analytics and how each type can benefit your organization. Continue Reading
Answer
Real-time speech analytics isn't just a tool to monitor call center agents, says expert Lori Buckland. It's important to know how achieve real value from analytics -- value that can stretch to other areas of your company. Continue Reading
News
Despite some pain points, organizations are increasingly adopting speech analytics for the call center. Discover how the pros outweigh the cons for these adopters. Continue Reading
2

Trends and Innovations

-
What's new in call center analytics
Call center analytics comes in many forms, but it has to keep up with the latest technological developments to remain effective. For instance, social media has generated social big data, and because of its size, a new analytics approach is needed to extract it. Similarly, such established call-center processes as field service management can be given new life with the addition of analytics applications, such as predictive analytics. This section describes some of these call center analytics trends.
Tip
Field service management is a call-center "oldie but goodie," and the addition of predictive analytics has given FSM new life. Continue Reading
Opinion
Expert Denis Pombriant explains why new analytics methods are required for social big data as it gets bigger and bigger. Continue Reading
Feature
Expert Donna Fluss discusses the primary outputs of desktop analytics and how they can benefit the call-center experience and improve back-office performance. Continue Reading

Download this free guide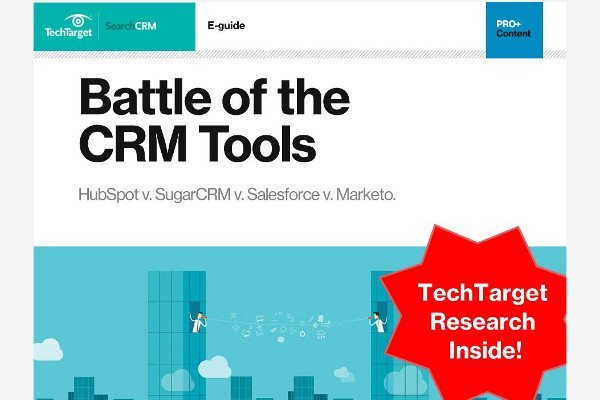 Staff Pick: CRM Buyer's Guide
The CRM platform market is crowded. That's why our buyer's guide explores considerations for buying the right tool, the leading CRM products, top drivers for upcoming purchases, and vendor-neutral product spotlights on HubSpot, SugarCRM, Salesforce and Marketo, and more.
3

Effects on Customer Service

-
Call-center analytics and the customer experience
Call center analytics has personalized the customer experience by analyzing customers' voices so representatives can respond to their moods accordingly, by drilling into customer data to become familiar with customers' purchases and by using the information to more precisely anticipate what each customer wants from their services. But although many organizations are reporting happier customers, when is call center analytics too invasive, and how can businesses avoid crossing that line?