Manage
Learn to apply best practices and optimize your operations.
A guide to call center metrics
This essential guide examines the evolution of call center metrics and the impact social media has had on the call center.
Introduction
Customer service is a cornerstone of most businesses, a large part of what keeps customers loyal or sends them running for the competition. For years, businesses have used metrics to measure their call center operations, such as number of calls answered, length of call and call resolution. Those metrics worked fine -- for a while.
Now, businesses are zeroing in on the customer's needs and upgrading their call centers to do the same. They're taking a kinder, gentler approach to call center metrics that measures the overall performance of call center agents rather than simply their adherence to operational metrics. Agents are trained to view calls from the customer's perspective to improve problem-solving and enhance customer relations. Call center agents are also being mentored to help develop their skills and learn as much as they can. The hope is that both agents and customers will be happier and remain loyal to the business.
This guide also examines the prominent role social media now plays in the call center, and how metrics have been expanded and updated to keep in step with the march of time and technology.
1

Trends

-
Trends in establishing contact center metrics
Technology is always evolving, and CRM metrics are as well. With social media likely here to stay, call centers have had to change to service the new channels. In addition to traditional telephone contacts, they now contend with instant messaging, emails, Twitter, Facebook and more. Find out how call center metrics have changed and expanded to effectively measure customer service conducted through social media, and the influence social media has had on call center operations overall.
Tip
CRM metrics are important, but measuring too much can be just as ineffective as measuring too little. It's time to get innovative and find the right balance for call center CRM metrics. Continue Reading
Feature
Social media channels are giving the telephone a run for its money in the call center, and new metrics are called for. Contact center performance must also change for businesses to deliver the best possible service to their customers. Continue Reading
Tip
Instead of evaluating contact centers on the usual production-centric metrics, contact center management should concentrate on metrics that have greater relevance to business objectives, according to experts. Continue Reading
2

Strategies

-
Planning call center metrics strategies for success
Planning call center metrics strategies is a big undertaking, but it doesn't have to be difficult or complicated. The first step is to establish the business objectives and build from there. What are the goals of the business and how can the call center best meet those goals? The articles in this section offer advice on how to establish a metrics strategy that will best serve not only customers, but the bottom line as well.
Answer
Although there are no industry standards for call center metrics, experts do agree on some of the most important metrics that call center managers should be monitoring. Find out what they are and learn some best practices to follow for each metric. Continue Reading
Podcast
In this podcast, hear Lori Bocklund and Steve Suhn of Strategic Contact discuss the top 10 metrics to consider in the call center and how to manage a call center strategy. Continue Reading
News
For CRM metrics to succeed, organizations have to understand what the business drivers are and design CRM strategies that can bring about the desired results. Continue Reading

Download this free guide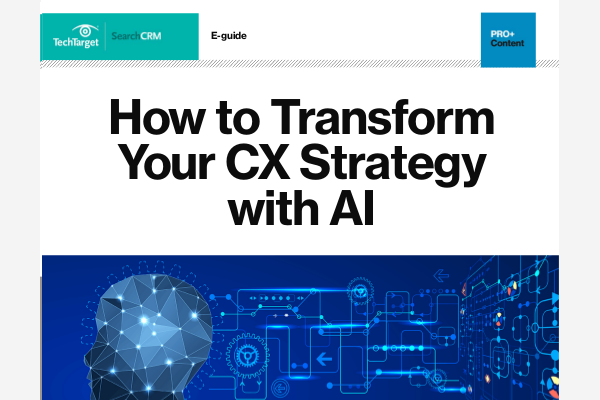 For Pros Like You: Using AI to Transform Your CX Strategy
In this exclusive guide, explore AI systems from Pega, Oracle, Salesforce and SAP, how to nail your AI strategy to avoid expensive mistakes, how text analytics, sentiment analysis, speech analytics and natural language processing improve CX, and more.
3

Best Practices

-
Managing call center metrics
Once a call center's metrics have been established, the challenge becomes managing those metrics and ensuring the call center agents are well trained on meeting the business objectives. Many organizations have started agent-mentoring programs to encourage employees to succeed in their jobs and maintain the best-possible customer relations. Research shows that if employees are happy in their jobs, they are more likely to work harder to keep customers happy as well.
Feature
While many businesses are now focusing on exceptional customer experience to distinguish themselves from competitors, it is time to concentrate more on performance metrics rather than on operational metrics, according to contact center managers who are making the transition. Continue Reading
News
Some experts are calling for a more human approach to call center metrics that calls for mentoring call center agents instead of simply measuring them with operational metrics. Continue Reading
Feature
Consultant Donna Fluss explains why contact center metrics are so important and discusses the capabilities of the contact center performance-management software that is now available. Continue Reading
4

Videos

-
Video discussions about CRM metrics
In these videos you will hear industry experts talk about how to define CRM metrics for your organization and how to determine when the time is right for a CRM initiative. They also touch on keeping the contact center up to date to address the increasing role social media is playing in customer service.
Video
William Band, principal analyst at Forrester Research, details how an organization can walk the line between operational and internal metrics, and when to start thinking about metrics in a CRM initiative.
Video
Ray Wang, CEO and principal analyst at Constellation Research, shares his thoughts on effective CRM metrics and how social media channels have changed call center operations.
5

Glossary

-
Call center metrics terminology
Learn and review some important terms related to call center metrics.