CRM user interfaces: Sales dashboard examples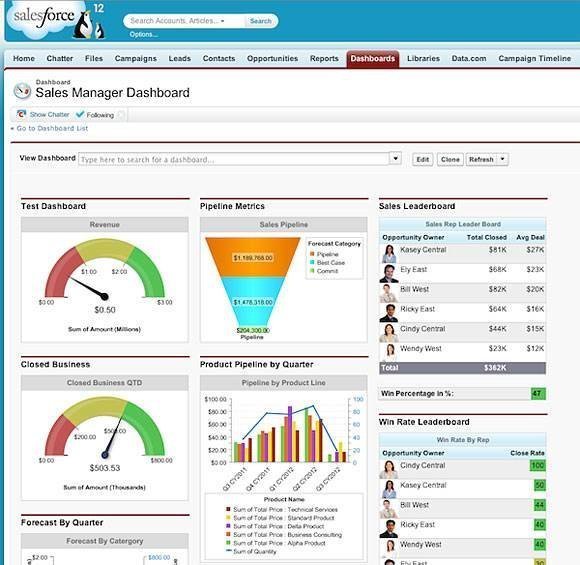 Source:
Courtesy of Salesforce.com
A screenshot of the CRM sales dashboard application from Salesforce.com.
Salesforce.com's sales dashboard, a tab on its standard user interface, offers sales reps at-a-glance insight into metrics like pipeline performance, closed business and the sales leaderboard. It's customizable and allows reps to select the format, such as bar graphs or pie charts.
Navigate back to the CRM User Interface Guide
View All Photo Stories