User interfaces: CRM-Outlook integration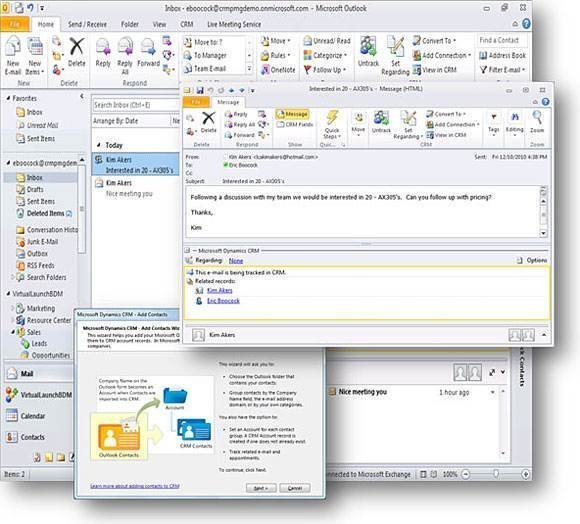 Source:
Courtesy of Microsoft
A screenshot of Microsoft's Outlook integration user interface.
With Outlook playing such a large role in sales reps' work, CRM-Outlook integration is practically mandatory for a successful CRM launch.
Quite naturally, Microsoft Dynamics CRM is tightly integrated with its Outlook email client. It's a feature Microsoft trumpets as an advantage of its CRM product over that of its competitors, though they too feature Outlook integration.
Navigate back to the CRM User Interface Guide
View All Photo Stories